The production, which is based on Dickens' own prompt copy, began life in Melbourne in 2003 and eventually became an unmissable Christmas tradition at the Melbourne Athenaeum.  It has toured the world to critical and audience acclaim, and, from 2011-15, delighted high school students across Victoria.
One day, it may return.
Orginal production directed by James Adler.
"this bloody gorgeous show…had standing ovations and teary-eyed cheers each night…the role he was born to play" – Anne-Marie Peard, Sometimes Melbourne Theatre Talk
"could hardly have asked for a better likeness or more expressive actor than Phil Zachariah in this solo tour de force. …nothing short of brilliant…a must see piece of theatre" – Theatre Review, Christchurch
"magnificent and sensitive…see it…whatever the day of the year and whatever continent you're in!" – Louise Denyer, Paris
"a masterful performance…should be part of every family's Christmas celebrations" –stagewhispers.com.au
"even the versatile Mr Callow would be hard pressed to top this version" – Angloinfo, Paris
"in the same ballpark [as Miriam Margolyes' Dickens' Women]" – Cameron Woodhead, The Age
"what a re-telling it is!…superb dramatization" – fz.com, Kuala Lumpur
"wunderbar" – singen-und-stimme.de, Germany
"just too good" – Mwsasse.com, Penang
2014 Perth performances in association with
NO MATTER WHAT (Evie Charitable Association Inc.)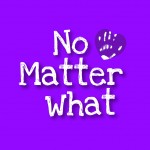 'Supporting kids with cancer'
 ——————————————————————————————————————————————————–
Fireside Dickens
……………………….
Fireside Dickens is a cosy, drawing room-like experience of Dickens read/performed by Dickens, in which Phil's Dickens returns to the lectern (& the fireside) to inhabit another set of much-loved characters, as well as characters & writings which are all but unknown, but no less brilliant, & a revelation to modern audiences.
 The first half is a series of articles from Dickens' popular journal, Household Words. As in his novels, Dickens uses his brilliant wit & insight in order to draw the readers' attention to social causes – the treatment of animals in zoos, attitudes to capital punishment, & an extraordinarily sensitive & funny eye-witness account of the famous 1852 strike/lockout in Preston, Lancashire, an event which helped to shape the thinking of Karl Marx (who reported on it for the New York Tribune) & Friedrich Engels. There is also his short account of the painting of "the first significant work of art produced in Australia."
 The second half is a performance of Dickens' own script, Nicholas Nickleby At Squeers' School, the enormously popular account of that young hero's experience with the execrable Squeers, his awful family, & the hell that is that barely-fictionalised Yorkshire school.